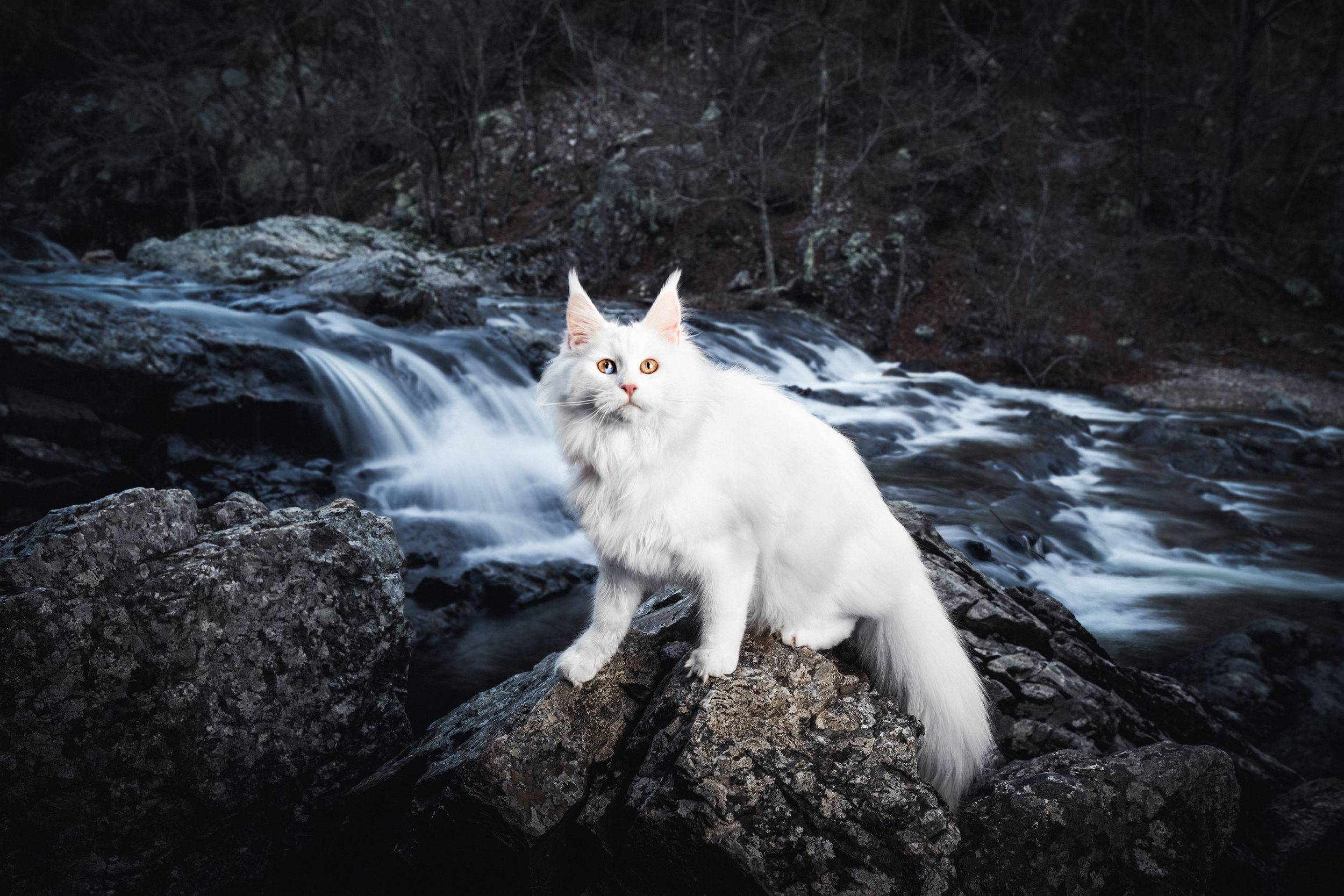 CASCADE PRINCESS
LIMITED EDITION (1/100) FINE ART PRINT
•Photo Rag® Baryta by Hahnemühle
•100-year rated archival pigment by Canon
•Hand produced by Candela Fine Art in Oakland, California
•Serialized, watermarked, and hologrammed Certificate of Authenticity
•Approved and signed by the artists, on both certificate and print
LEICA S (Typ 007) MEDIUM FORMAT BODY
LEICA SUMMARIT-S 35mm f/2.5 CS LENS
1/2 second at f/22.0 and ISO 100
Maine Coon presented in this photo:
In this picture, we chose to center the subject in the frame.
This feline has a unique eye coloration called sectoral heterochromia. The rest of her eye color is the only thing that gives the scene warmth…as well as her tender expression.
The blue part of her eye, and her white coat blend in with the fall waters behind her. It gives the impression that she lurks in those waterfalls — a mythical creature that you caught off guard, because she tends to appear on the rocks only when the water rises.